KL Front Tow Hooks for non-Trailhawk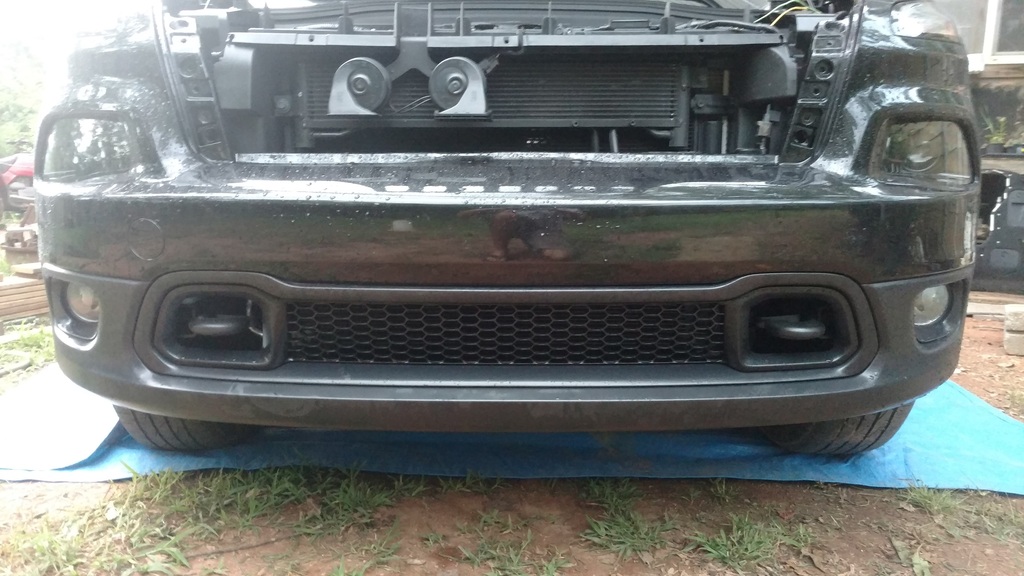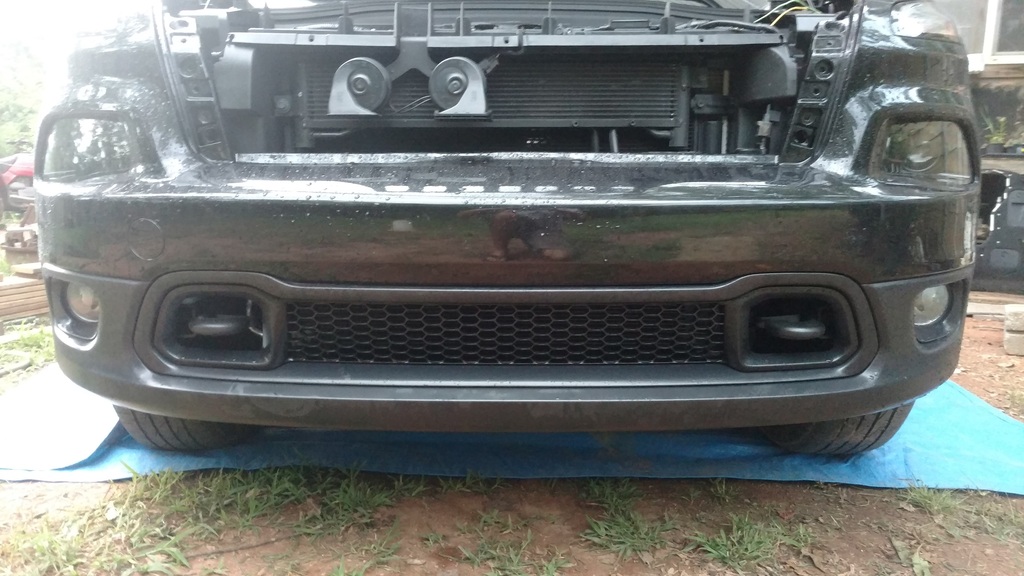 sold out
KL Front Tow Hooks for non-Trailhawk
This storefront has been retired. Please visit our new store
USA ONLY - Email us for international quotes.
For 2014-2018 model years.
This recovery system uses steel to replace the aluminum "frame extensions" that are mounted to the frame below the bumper. The product is designed to fit using existing bolt points in the frame, so NO drilling or other modifications to the frame of the vehicle are necessary. The purchaser will have to cut the honeycomb grille for the hooks to fit, and it will be up to the purchaser if they would like to contour-cut the grille to fit, or simply cut out the entire section.
The kit will come with two steel brackets, two hooks, and hardware to attach the hooks to the brackets. The brackets attach to the frame using the existing bolts that are currently holding the "frame extensions". The brackets will come powder coated in a matte black.
The hooks themselves can be powder coated to most colors for a reasonable fee. Contact us prior to ordering for a quote.
*Parts typically are made to order, and can take 1-2 weeks to ship*
These tow hooks and brackets are designed for emergency recovery only. They are not officially rated, but the hooks are rated at 10k lbs and the brackets even stronger. Precautions should be used when using these mounts to recover a vehicle, and they are not to be used for towing, or sharp sudden jerks of the vehicle.
Original Design by Tim Broughton, Licensed with permission.
Disclaimer:
It is the sole and exclusive responsibility of the user to determine the suitability of the product for his or her use, and the user shall assume all legal, personal injury risk, and liability and all other obligations, duties and risks associated therewith. Hardware is provided as-is, and installation and operating of products is done so at the purchaser's risk. Installation of this hardware may require tools which can be dangerous or fatal. Professional installation is recommended.
Modifying your vehicle in any way, including the installation of parts sold here, MAY increase the risk of premature wear or damage to other components. Hazard Sky Fabrication is NOT responsible for any damage or premature wear to parts not purchased. The customer is solely responsible for researching the possible consequences of modifying a vehicle PRIOR to purchase.
Sale of items here is not considered a recommendation to modify your vehicle.
Modifying your vehicle may or may not void the vehicle manufacturer's warranty. Hazard Sky Fabrication has no control over this, and further makes no guarantee as to whether or not a warranty may be voided.